Welcome to the St. Helena Seventh-day Adventist Church in Saint Helena, CA. We are a Christian community and would love to have you join our family. To learn more about what we believe you can visit our About Us page. Please join us for Bible study, worship, and prayer.
Live Stream available on our Facebook Page
---
Gathering at the Church 
THE ST. HELENA SEVENTH-DAY ADVENTIST CHURCH will meet in person as well as LIVE STREAM at 11:00 a.m.  Please watch for a link to the Sabbath message on Facebook. Our guidelines are in place and enforced as follows:
Masks are required for the entire time we meet together, from the time we get out of our cars till we depart
Social distance as directed at the church 
Allow your temperature to be taken at the door
Enter at the Main entrance only, Exit through the appointed door
Use the upstairs bathrooms only -- the downstairs area and balconies will be roped off
Sit in pews only with people who live in your same home
Wave at each other!  Virtual Hugs, only, for a while.
Please come join us a different time if:
You have traveled outside of the USA in the past 30 days
You have a temperature higher than 100º
You have recently (past 14 days) been with someone who has tested positive for COVID-19
You have a compromised physical state that could endanger you should you come in contact with this virus
St. Helena Seventh-day Adventist Church worship services are still being held online.  Please consider joining us via LIVESTREAM each Sabbath at 11:00 a.m. We still relish your fellowship! Our staff and pastors remain committed to serve you remotely. If you need to contact someone on the team, please visit our contact page. 
Sabbath Schools are available via ZOOM for children and adults. Contact the church office (707) 963-4461 or office@shsda.org to "find your room."  Sabbath School content is available for all ages. Adult quarterlies (including Quarter 2 Bible Study Guide) are available online, as well as many resources for children and families.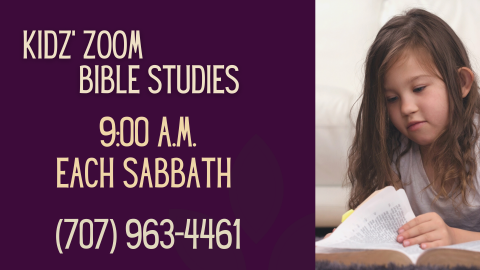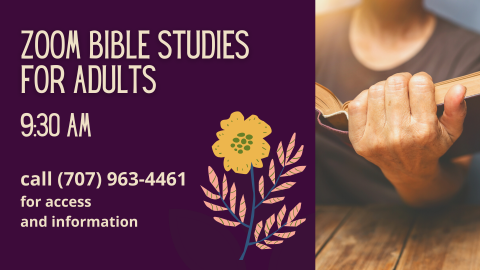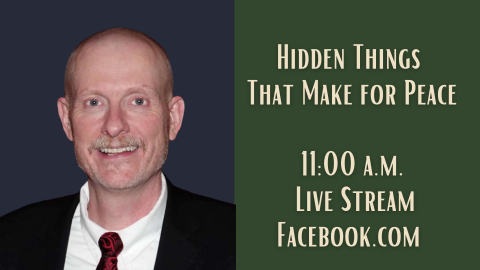 ---
Join us in person or on Facebook Livestream beginning at 11:00 a.m.
Come Worship With Us.
We invite you to join us as we worship the Eternal Father, the Majesty of Heaven, Who through His Son is Creator and Sustainer of a vast universe yet by His Spirit is closer than breathing; nearer than hands and feet. He it is Who has come to us in the sacred writings of holy men and women throughout the ages, in His Son Who walked among us, and in these latter days through a called people under the influence of ongoing prophetic inspiration.

The Son lived and died to reveal the Father's unconditional love and to enable mankind to experience ransom from guilt and power for victorious living. He conquered death and then ascended to the courts of Heaven where He continues to represent in judgment those who respond to His love and follow Him wherever He leads. He promised, further, to return to this world in these last days to gather His faithful followers from among the living, and from among the dead by resurrection, and to take them to dwell forevermore in a heavenly home He has prepared for them.

To love and to worship so exalted a Savior is to be obedient in all things to His divine will and to live simply and in moral purity. It is to be sensitive to the needs of one's neighbor, to protect and preserve the creation - the natural environment as well as one's own physical body -and to remember the Sabbath day according to the commandment.
penned by Dr. Jack Provonsha, 1996