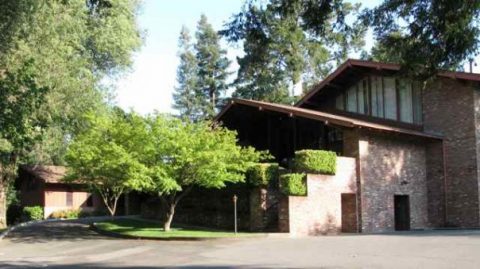 About Seventh-day Adventists
The Seventh-day Adventist Church is a mainstream Protestant church with approximately 19 million members worldwide, including more than one million members in North America. The Seventh-day Adventist Church seeks to enhance quality of life for people everywhere and to let people know that Jesus is coming again soon.
Adventists believe a Trinity of three persons—the Father, the Son, and the Holy Spirit—make up one God. They made salvation possible when Jesus, the Son, came to earth as a baby in Bethlehem and lived a sinless life in accordance with the Father's will. When Jesus was crucified for the sins of the people of the world and arose from the dead on the third day, victory was won for everyone.
When He returned to heaven following the resurrection, Jesus left the Holy Spirit to serve as our Comforter and Counselor. He promised to return to earth a second time to complete His plan of salvation and take His people to heaven. Adventists are among the believers who look forward to that day.
Adventists believe that God is concerned with the quality of human life, and that everything—the way we live, eat, speak, think, treat each other, and care for the world around us—is part of His plan. Our families, our children, our jobs, our talents, our money, and our time are all important to Him.
Coming to Visit the St. Helena SDA Church?
We offer you the fellowship of our St. Helena Family! Nestled in the heart of the Napa Valley, we're located right on Highway 29, also known as Main Street in St. Helena. From wherever you are, we'd be delighted if you could join us this coming Sabbath. We try to be an active and involved church, and there is a special place for you on our journey with God.
Come meet our Pastor, Robert Kurtz!
8:45 a.m. Prayer Time in the Church Library
9:30 a.m. Sabbath School, with divisions for the very young to the not-so-young

Cradle Roll for newborns to age 4 with parental involvement
Kindergarten and First Graders: Join with either Cradle Roll or Primary Classes
Primary Classes for Children Second Grade through Fourth Grade
Junior Classes for kids Fifth through Eighth Grades
Youth! Join with any classes
Adult Classes following the Sabbath School Quarterly

10:35 a.m. Song Service
10:50 a.m. Worship Service (ends around noon)
After Church: First and Third Sabbaths All-Church Potluck
Fellowship Dinner/ Potluck
We have delicious vegetarian meals served in the Fireside Room or other announced places. Feel free to join us on the first and third Sabbaths of each month for this special time of fellowship.  
 
Small Groups and Gatherings
A mid-week service is held in the Fireside Room each Wednesday evening at 7:30 PM
A mid-week service is held in Angwin each Wednesday evening at 6:30 PM. Watch the church bulletin for the exact venue each week.
 
Health and Evangelism
The Seventh-day Adventist Church body believes that mankind was made in the image of God, and that God wants us to be healthy in body, mind and spirit.  For this reason, the St. Helena Church undertakes the teaching of several classes annually to enhance the lives of its members and the community.  Health classes include Depression Recovery, Lifestyle Matters, and the world-renowned CHIP program.  Spiritual classes include Sabbath Schools, Bible study at mid-week, prophecy seminars, and special guests throughout the year.  It is not necessary to be a member of the Seventh-day Adventist church to attend these classes. More on what Seventh-day Adventists Believe.

Other Links
Radio Station  KSHC
Area Churches
Places to Stay
Restaurants and Dining
Schools

Things to Do
General Conference
Church Manual
North American Division
Pacific Union Conference
Rio Lindo Adventist Academy
Leoni Meadows
Northern California Conference

Be our Friend on Facebook

May the Lord bless you, Friend.

History of the St. Helena Seventh-day Adventist Church
 The Seventh-day Adventist Church was established in California in 1868 by JN Loughborough and Elder DT Bourdeau. Read More History
Fundamental Beliefs of the Seventh-day Adventist Church

Seventh-day Adventists accept the Bible as their only creed and hold certain fundamental beliefs to be the teaching of the Holy Scriptures. These beliefs, as set forth here, constitute the church's understanding and expression of the teaching of Scripture.
Read More

Bible Studies By Topic
Bible Studies by Topic are available from BibleInfo.com.  Check out this extensive list of subjects, or visit BibleInfo.co