Neil Nedley's Program
Coming to the Fireside Room in 2024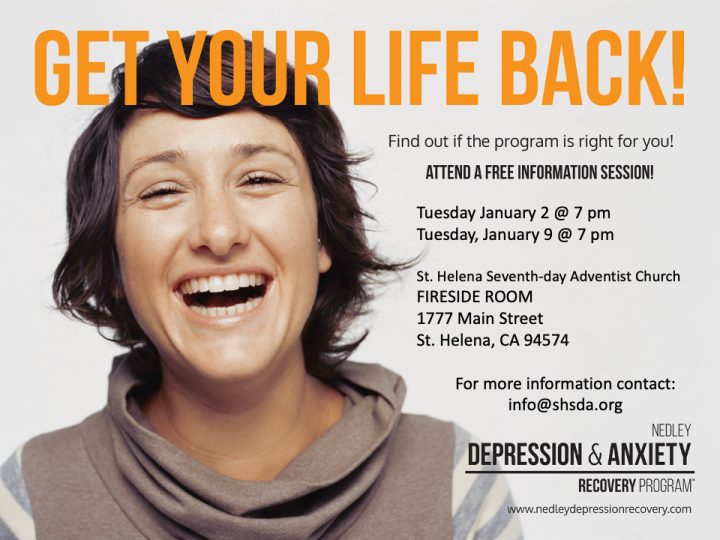 The St. Helena Seventh-day Adventist Church will host Neil Nedley's infamous eight-session Depression and Anxiety Recovery Program each Tuesday from January 23 – March 12, 6:30 p.m. An additional date, March 19, is set for our potential Graduation Celebration for participants and their families, though this date may change.
Two information sessions will be held prior to the program: January 2 and 9 at 7:00 p.m. in the Fireside Room at the church.
We want to plan for you! Interested participants should register at least two weeks prior to our first meeting on January 23 to ensure arrival of materials. 
This educational program is a giant step towards optimal mental, emotional and physical health! Join our community in celebrating recovery from depression and anxiety.
Limited to 36 participants. $150 per person. Couples discount offered.  CEU's available at additional cost. Alumni with their own materials and certificate of completion are also discounted.
Contact Associate Director Jennifer Oliver with questions. Email info@shsda.org -- Subject NEDLEY.  www.shsda.org/recover 
The Community Based DAAR Program Explained on Neil Nedley's site